The
alchemy

of code

Jesús Azogue (°1975, Seville) is Creative and Transmedia Artist. He was co-funder of the artistic group The Blind Man in the 90's and part of the TRANSMEDIA program in the Hogeschool Sint Lukas Brussel. He has created and presented his work at numerous exhibitions and performances and has been published in several catalogues and reviews. Nowadays he works as Creative Director at the eMarketing agency ZN, at the same time he develops his artistic activity.
The spy-hole
In his pieces (video-installations, performances, and multimedia design and projects) Azogue always leaves a scent to be followed, the trace of something that seems to have already occurred, or is taking place and, although we might see it, we don't believe it entirely; where the action caused leads us to doubt the eternal play between reality and fiction. Whether from the viewpoint of the voyeur or that of the manipulator, the spectator ituits that "something" will only occur if they cross the threshold, if they intervene. As in that other simple, but strange door that Duchamp rescued from Cadaqués to place in a museum in Philadelphia, in order to "see" one has to approach, to look through the spy-hole.
This is a cosmogony of referential situations in which we can trace influences from literature, cinema (from silent film to the tormented, metaphysical freaks of Cronenberg and Lynch) or the absurd of Ionesco's or Beckett's plays, passed through the filter of the interactive aesthetics of videogames. In projects like Teasing, Door or Darling Azogue proposes questions related to curiosity - the yearning to kow that the eye turns into morbidity - hidden desire, fragility or the anguish of confused characters that seem to awake in a place not their own. Azogue combines his work with the development of an artistic community in Brussels, where he has lived for the past few years, dedicated to debating and making known proposals of current creation in collaboration with Belgian and Andalusian artists. This activity links spatially with his work in action, intervention and organization that he undertook in Seville at the start of the decade as a member of The Blind Man collective, together with artists such as Marisa Marín, Alejandro Durán or Pedro Huertas. Rubén Barroso Art from Andalusia to the 21st century Catalog Coordinated by Iván de la Torre Amerighi, Sevilla 2007
Visit my virtual
exhibition
I am a science lover and I try to combine it with my own art creation: as Transmedia Artist or as Creative Director in the communication agency I work for. Research of new techniques and innovation on new ways of expression is part of my daily work. I created a virtual space where I present my latest work.
Visit the show
My
expertise
Aesthetics, curiosity and experimenting are basis of my personality. I have been involved in creative project throughout all my career.

Blog
Some news, some thoughts about art and creativity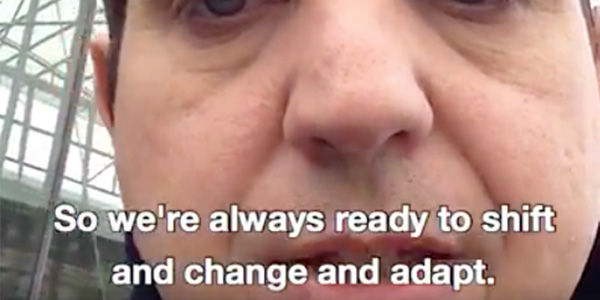 #OneStepAhead from ZN
We make videos, we have fun, we link, we go viral... we are #OneStepAhead -...
Read More
Contact
Me
Get in touch with me. Feel Free to use contact below.